And this time it's TURQUOISE, INDIGO and PINK. XD
There's still some brown in there, but I had these dyes lying around and wanted to do something with them, so I did this. What do you guys think? I know it's not technically 'gyaru', but I like it. (: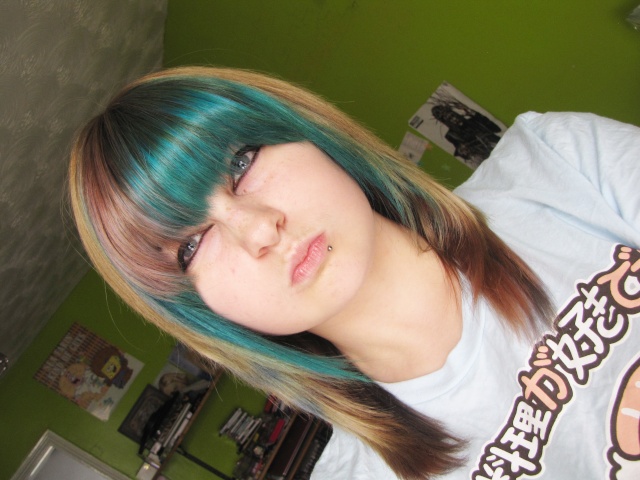 That's my fringe. I might be going back over the pink section, though, cause it's not very bright.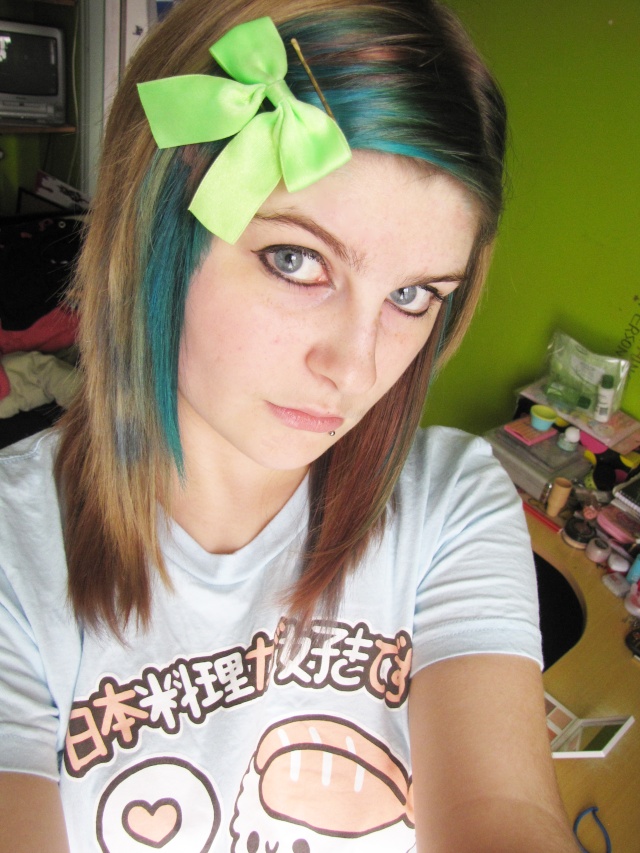 And this one shows you my little stripey bit down the side. :3
Yeah, I just went crazy with it, really. I wanted something wild for my holiday in a couple weeks. I guess this is wild and crazy enough. There's pink underneath it all, in my longest layer, and a couple of indigo streaks in with the pink, then obviously you can see what I've done with the front, haha. I just wanted to post this here cause I feel like it's been
forever
since I've been on here! Also, you may have noticed, I got my lip pierced last week! It hurt. ;___; <3