After a well-received collaboration with her sister misono, Koda Kumi will be returning with a new single in July 2009!! The artist's official website was updated with a line of notice, stating that further information will be revealed in days to come.
The single will include three A sides, all with PVs. "Lick me♥" is a pop number and is the promotional song for Koda Kumi Live in Fever Hall II. "ECSTASY" is a dance number while "Hashire" is a rock one. Three editions will be available:
CD+DVD (Limited Edition with accessory pouch)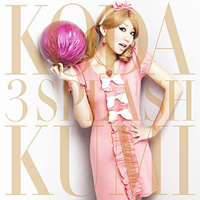 CD+DVD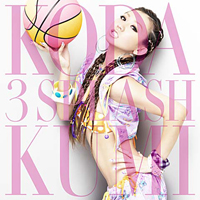 CD
CD+DVD LE/CD tracklist
1. INTRODUCTION
2. Lick me♥
3. ECSTASY
4. INTERLUDE
5. Hashire! (走れ!)
6. INTERLUDE
7. Lick me♥ Remix
8. ECSTASY Remix
9. Hashire! (走れ!) Remix
10. OUTRODUCTION
CD+DVD RE partial tracklist
1. Lick me♥ 
2. ECSTASY 
3. Hashire! (走れ!)
4. Lick me (Instrumental)
5. ECSTASY (Instrumental)
6. Hashire! (走れ!)  (Instrumental)
DVD
1. Lick me♥ MUSIC VIDEO
2. ECSTASY MUSIC VIDEO
3. Hashire! (走れ)! MUSIC VIDEO
And for your downloading pleasure ladies, I have acquired the three promotional songs and hosted them for you to download. Enjoy them!
01.
Lick me♥
02.
ECSTASY
03.
Hashire!
♥♥♥